1.1: Hope on the Horizon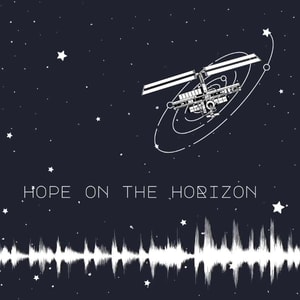 Miles above the Earth, an astronaut faces a life-or-death repair. Safe on the ground down below, an amateur ham radio operator struggles to stay awake for an extra-special aurora. Among solar storms and accidental connections, a little perspective might be just what they need.
Content warnings - allusion to death, a radiation Storm, and extreme space weather.
Made by Round 1, Group 1: Think Tank.
Writer - Rashika Rao. Script Editor - Grace Keller Scotch. Director - Nikko Goldstein. Dialogue Editors - Kathryn Stanley and Nikko Goldstein. Sound Designer - Nikko Goldstein. Transcriber - Rashika Rao. Music from Purple Planet. Voice Actors - Hope was voiced by Kathryn Stanley, Charlie was voiced by Grace Keller Scotch, Frankie was voiced by Nikko Goldstein, and Mission Control and the Radio Announcer were voiced by Rashika Rao.