3.5: The Dog of Death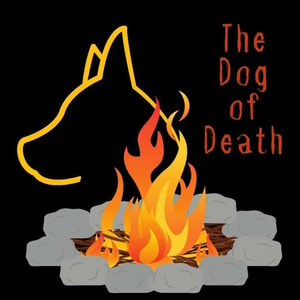 During an outing to the woods, a group of teens and their camp counselor get schooled on - and stalked by - a local urban legend... the Dog of Death.
Content warnings for this episode are: Sudden loud noises, mild suspense
Transcript Link. Made by Round 3, Group 5: Pomegranate
This episode was written by Leslie Gideon and Emily Simroth, and edited by Naomi Norbez. It was directed by Steven Goldman, with dialogue editing by Mel Hartman, and sound design by Kai C. Music was made by Kai C. Mr. Steve was played by Steven Goldman. Kaitlyn was played by Leslie Gideon. Tyler was played by Naomi Norbez. Laura was played by Emily Simroth. Kyle was played by Mel Hartman. Alex was played by Sophie Borjón.