1.6: Twisted Wishes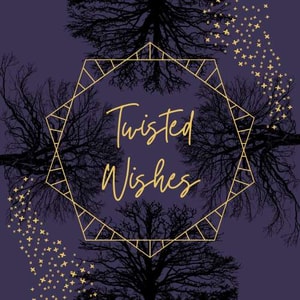 At the stroke of midnight two friends will try and summon a spirit to grant their wish, but nothing is ever that easy...
Content warnings - references to Witchcraft and the occult, Strong language, discussion of near death experiences, memory loss.
Made by Round 1, Group 6: Nothing Rhymes with Purple
Writer - Ali Hylton. Script Editor - Anne Baird. Director - Anne Baird. Dialogue Editor - Emmett Moon. Sound Designer - David Alexander Ortiz. Composer - Ali Hylton. Transcriber - Anne Baird. Voice Actors - Dylan was voiced by Anne Baird, Lindsay was voiced by Khalila Marie, and Morodras was voiced by Emmett Moon.