3.7: The Disappearances at Minnow Creek Mall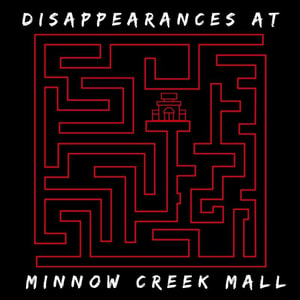 Two teens, Taylor and Arden, explore the abandoned mall from which 14 kids mysteriously disappeared decades earlier.
Content warnings for this episode are: Mentions of death, monsters, horror, general peril, mild language.
Transcript Link. Made by Round 3, Group 7: Team Carp
This episode was written by Nzingha Primus with script editing by Resa, Rook Mogavero, Paris B, and Colton Flick. It was directed by Paris B with dialogue editing and sound design by Colton Flick. Taylor was played by Rook Mogavero. Arden was played by Paris B. Mr. C was played by Colton Flick. Reese was played by Resa. Cole was played by Paris B. Robin was played by Nzingha Primus. Transcription was done by Rook Mogavero.